Aesthetics at Career Academy of Hair Design in Fort Smith, Rogers, and Siloam Springs, AR
Aesthetics is offered at three locations
If you're passionate about helping others in a personal, impactful way, consider a future as a skincare specialist in the beauty industry. From glowing facials, an esthetician leaves clients feeling rejuvenated. At Career Academy of Hair Design in Fort Smith, Rogers, and Siloam Springs we can help you prepare for a career in health and wellness as a confident, highly trained esthetician. Explore our curriculum to see if this path is the right one for you.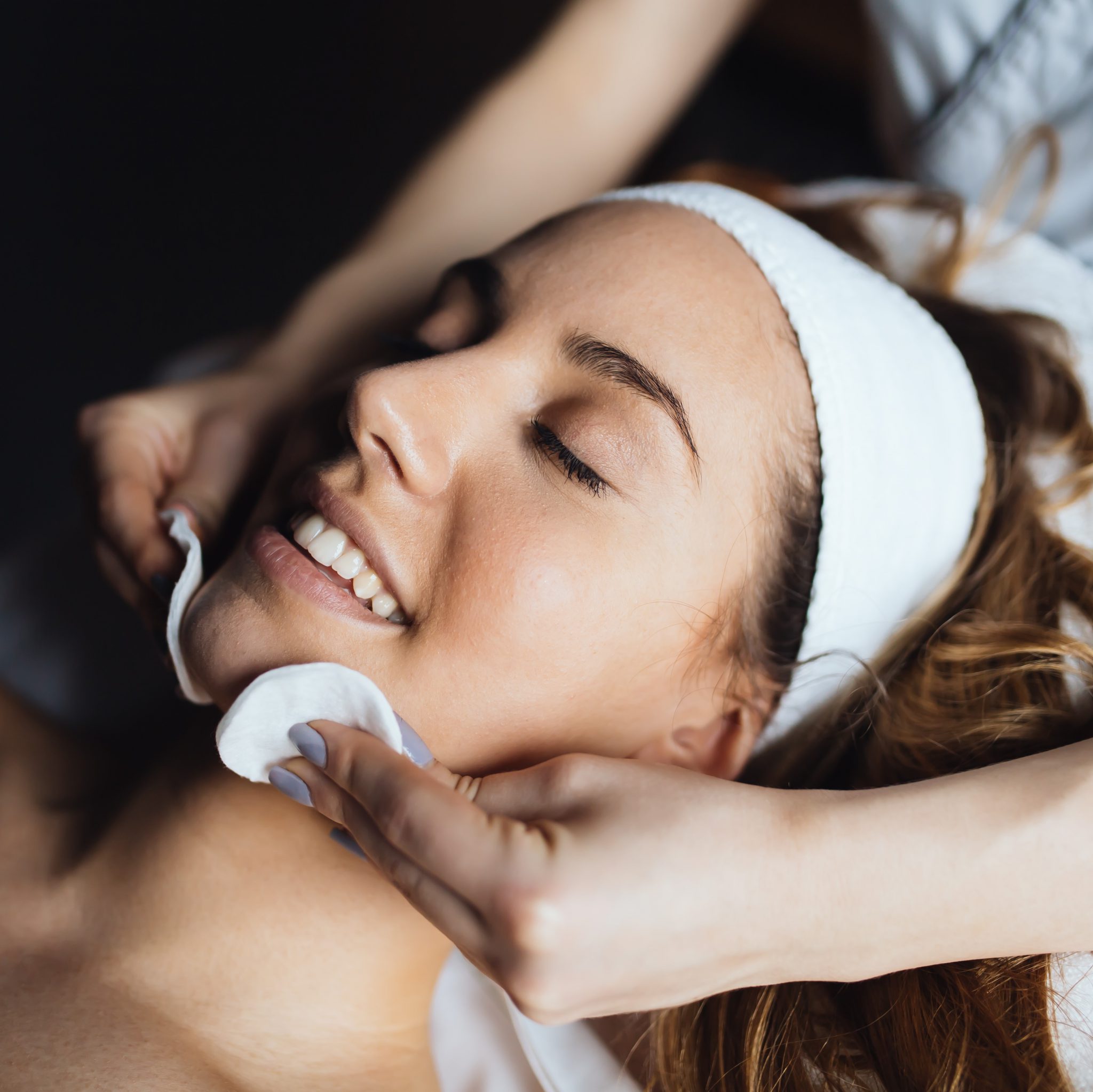 Take advantage of an education in skincare that can bring your goals for the future to fruition. During our 600-hour program, students master their technique under the support and guidance of our knowledgeable team in a positive, engaging atmosphere. From classwork to hands-on experiences, our aesthetician curriculum includes:
Facials and facial massage
Skin treatments and masks
Murad product knowledge
Waxing and hair removal
Makeup application
Lashes
Client relations


Whether you're fresh out of high school or a working parent in search of a career change, our program is tailored to help you succeed. Enroll in our program today to get your skincare licensure. We provide the materials and products each student needs while learning and servicing clients at our locations.
At Career Academy of Hair Design, you'll study more than just the art and science behind esthiology. Students have numerous opportunities to discover their areas of expertise, network with professionals, and get their foot in the door after graduation. Our program teaches valuable business skills and includes:
Salon Business
Client Retention
Resume Writing
Job Seeking Skills
Students not only find themselves in the classroom, but they also enjoy hands-on learning experiences which are truly unforgettable. Learn from masters and alongside professional Career Academy hair and makeup artists.
Uncover Your Health And Wellness Specialty
As a network of hundreds of professionals, we're proud to welcome you to the Career Academy legacy. After passing your licensing exam, you can pursue your career in a niche of your choice. Our graduates have paved paths for themselves in a variety of areas, including:
Salon, spa, cruise ship, or resort esthetician
Business owner/manager
Makeup artist
Beauty influencer
Waxing specialist
Facials
Facial massage
Skin treatments and masks
Murad product knowledge
Waxing and hair removal
Makeup application
Business skills
Client relations
And so much more!
Required for Licensure in Arkansas: 600 Hours / 5 Months
Tour One Of Our Schools Near You
If a career in skincare sounds right for you, consider enrolling at Career Academy. Our team can guide you through the application process and discuss available scholarships, grants, student loans, and other financial aid options. Request a tour of our campus locations in Fayetteville, Fort Smith, Rogers, Siloam Springs, and Springdale, or contact us to learn more about this and our other programs.