Fayetteville Campus
Conveniently Located in Fayetteville on Marin Luther King Jr Blvd
Conveniently located in Fayetteville, AR, Career Academy of Hair Design welcomes students from throughout the Fayetteville area and the rest of the United States who desire to elevate their beauty industry career to the next level. Learn more about our beauty school programs, schedule a tour of our campus, and even treat yourself to our services.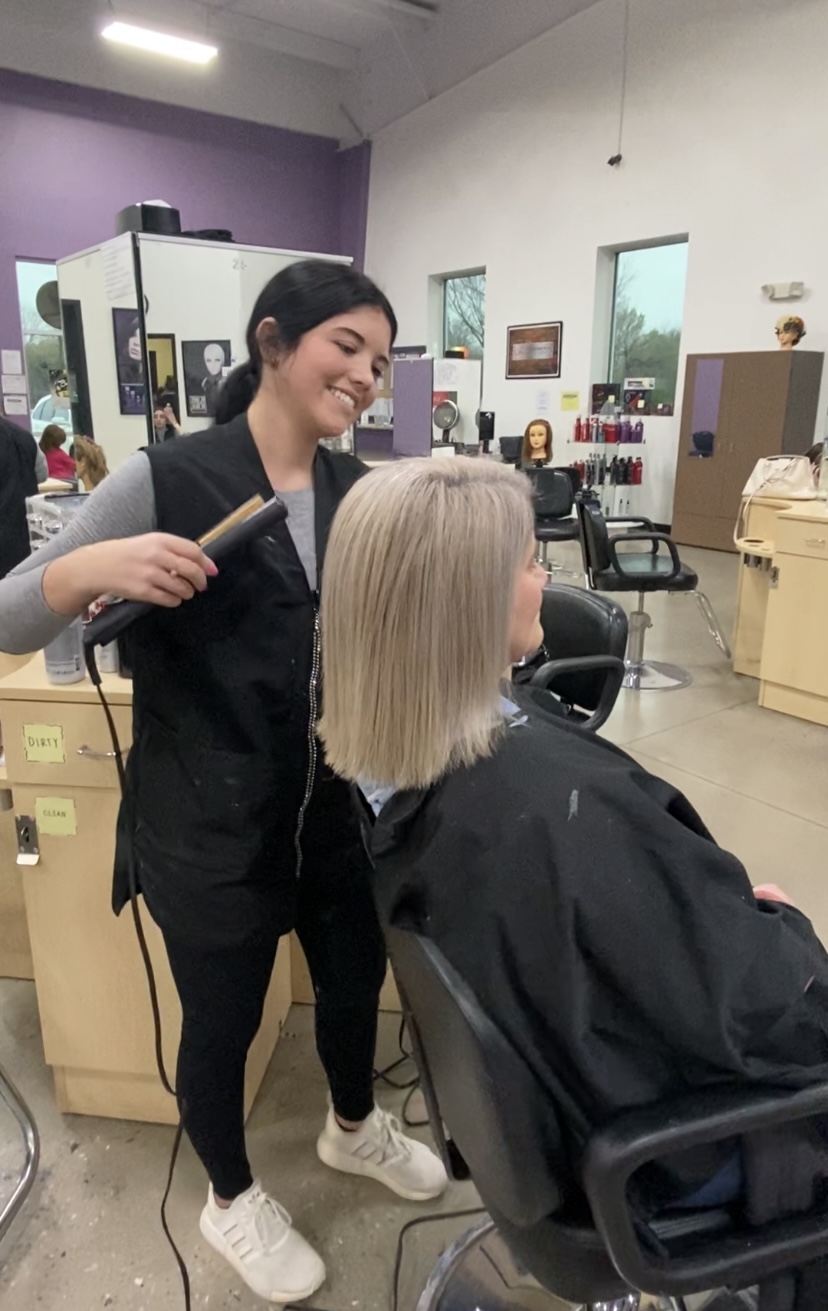 Invest In An Education In Beauty
Utilizing only CHI products, our educational programs prepare students for success in an environment which looks and feels like a professional salon, preparing them for what to expect in the beauty industry. Our student body is lively and diverse, from young individuals looking to get a leg up, to working adults taking advantage of classes. We also welcome transfer students.
Our programs include:
Services Offered At Career Academy In Fayetteville, AR
At Career Academy of Hair Design, our student salon and spa gives students the chance to get hands-on with their curriculum while providing top-notch services to clients, utilizing only CHI products. Under the supervision of licensed professionals, our students provide the following services:
Hairstyling, coloring, and texturing
Hair removal via waxing
Makeup and brows
Facials
Manicure, Pedicure, Acrylic Sets


CHI products are available for purchase at this location at a discounted school rate. To schedule an appointment, call or text 479-300-6155.
What Is Included With Your Beauty School Program in Fayetteville, AR
Why choose Career Academy of Hair Design in the Fayetteville, AR area? Here are just a few reasons:
Financial aid: Each of our beauty school programs offers financial aid options for those who qualify.
Access to an Inspiring Team: Our dedicated team is standing by to provide the individualized support each student needs to navigate beauty school and launch a successful career.
Full Access to All Products: We provide students with all the products and materials they need to provide salon and spa services at no additional cost.
See Your Dream Become A Reality At Career Academy in Fayetteville, AR
Career Academy of Hair Desgn is located at 4310 MLK Jr Blvd on the western side of Fayetteville, just west of I-49. For more information about our programs, call or text our admissions team at 479-300-6155, and follow us on FaceBook to see what our students are up to in the classroom.