Manicure at Career Academy of Hair Design in Fayetteville, Fort Smith, Rogers, Siloam Springs, and Springdale, Arkansas
Manicure is offered at all locations
If you're passionate about helping others in a personal, impactful way, consider a future as a manicurist in the beauty industry. Manicuring is an ever changing art form requiring both skill and an eye for form. At Career Academy of Hair Design you will leave armed with skills in both simple manicures and acrylic sets, as well as forming your own designs. We teach on trend manicure so you may rest assured you will be above and beyond the competition. You may be your own boss in just a few short months. Tour one of our campuses in Fayetteville, Fort Smith, Rogers, Siloam Springs, or Springdale, to see how our manicure school can help you prepare for a career in health and wellness as a confident, highly trained manicure artist. Explore our curriculum to see if this path is the right one for you.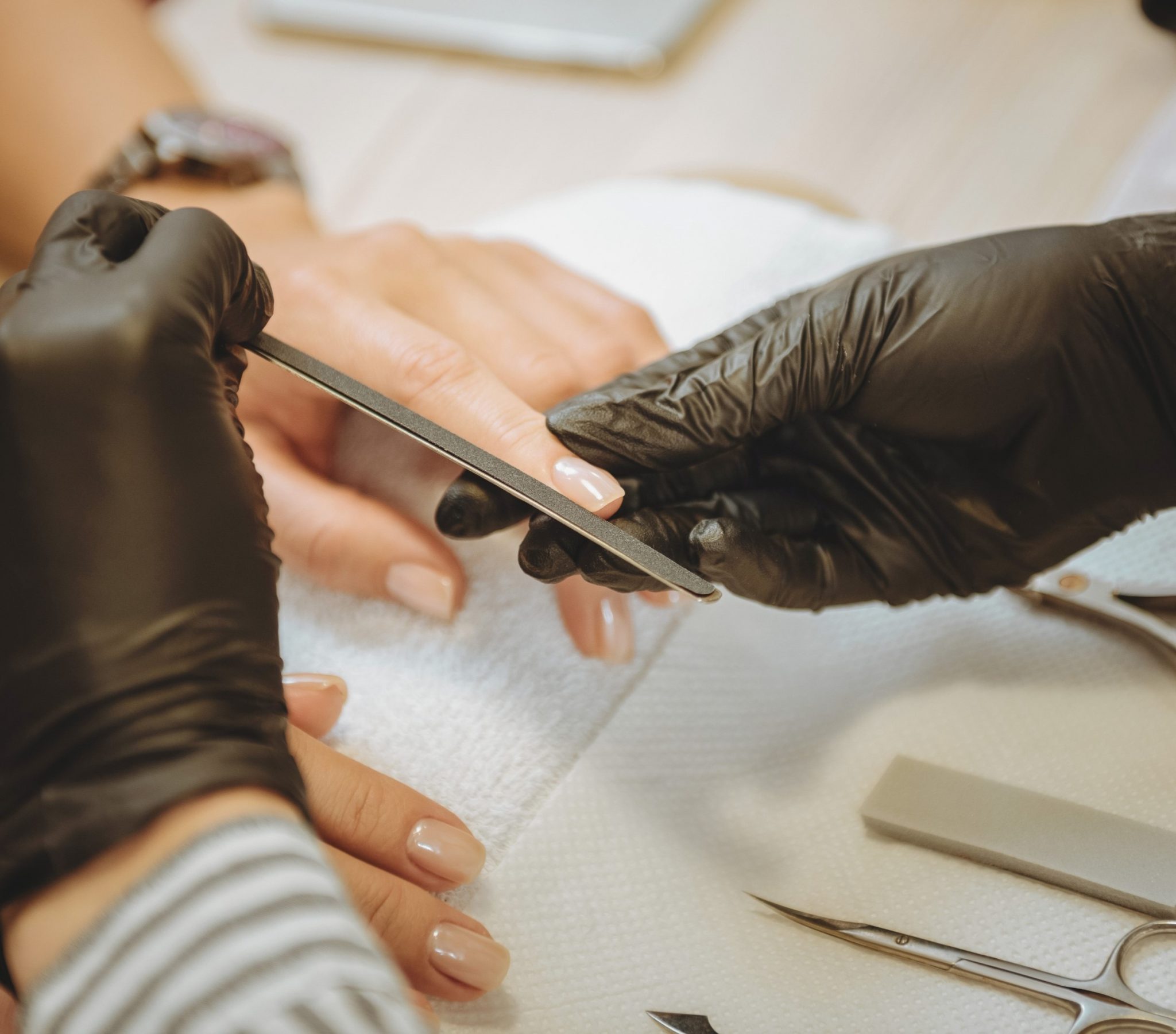 Take advantage of an education in nail care which can bring your goals for the future to fruition. During our 600-hour program, students master their technique under the support and guidance of our knowledgeable team in a positive, engaging atmosphere. From classwork to hands-on experiences, our nail technician curriculum includes:
Acrylic Nails
Manicures & Pedicures
Advanced Nail Technology
Related Sciences
Career Development
Client relations
Whether you're fresh out of high school or a working parent in search of a career change, our program is tailored to fit busy lifestyles. We provide the materials and products each student needs while servicing clients at our locations.
At Career Academy of Hair Design, you'll study more than just the art and science behind manicure, you will also learn about nail care.
Students not only find themselves in the classroom, but they also enjoy hands-on learning experiences which are truly unforgettable. Learn from skilled instructors at Career Academy.
Manicures and pedicures
Advanced Nail Techniques
Client relations
And so much more!
As a manicure specialist you can:
Work in a salon or spa
Own a business
Work on cruise ships or resorts
Become an influencer
And more!
Required for Licensure in Arkansas: 600 Hours / 5 Months
Tour One Of Our Schools Near You